NOT THE SAME NOT SO DIFFERENT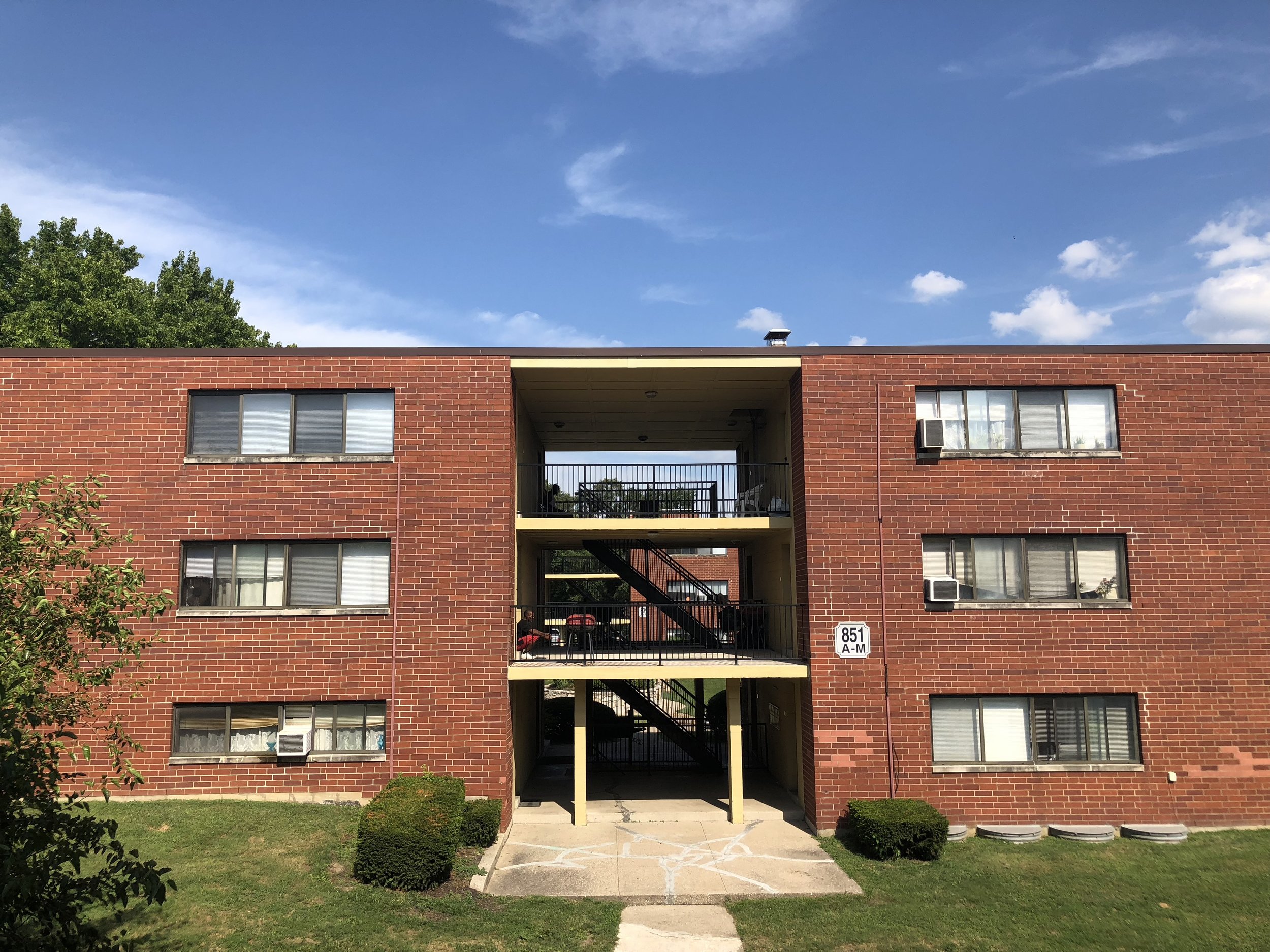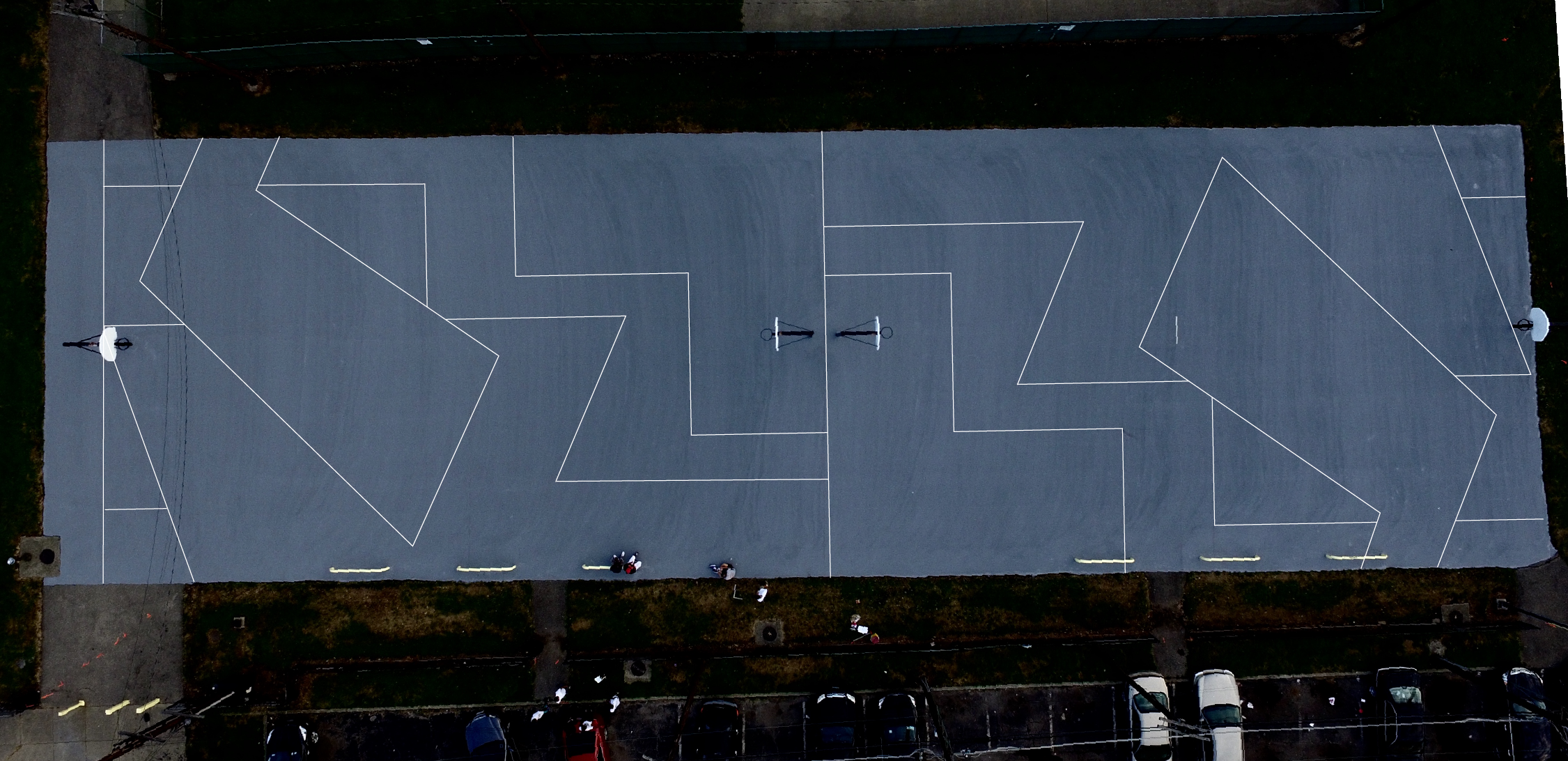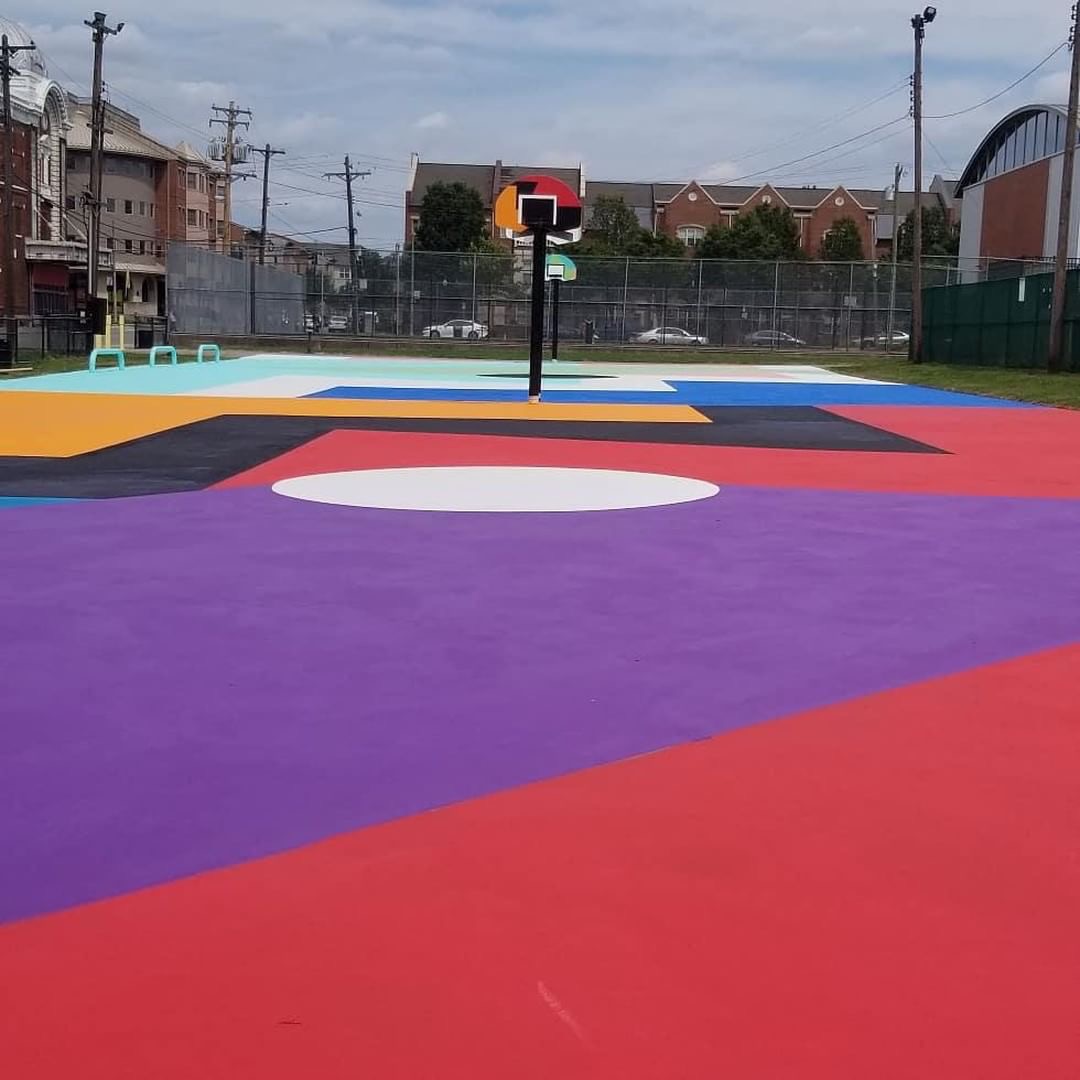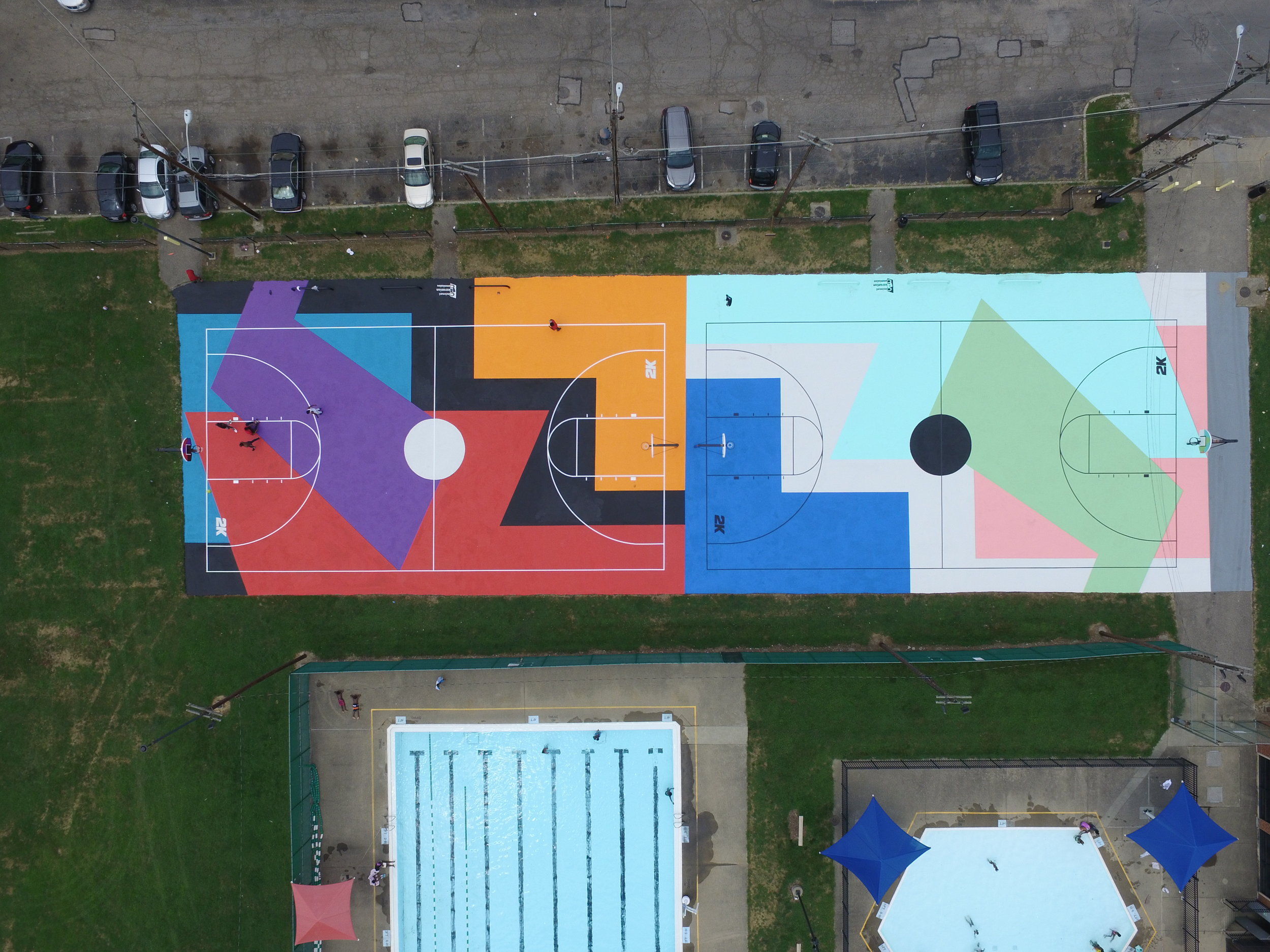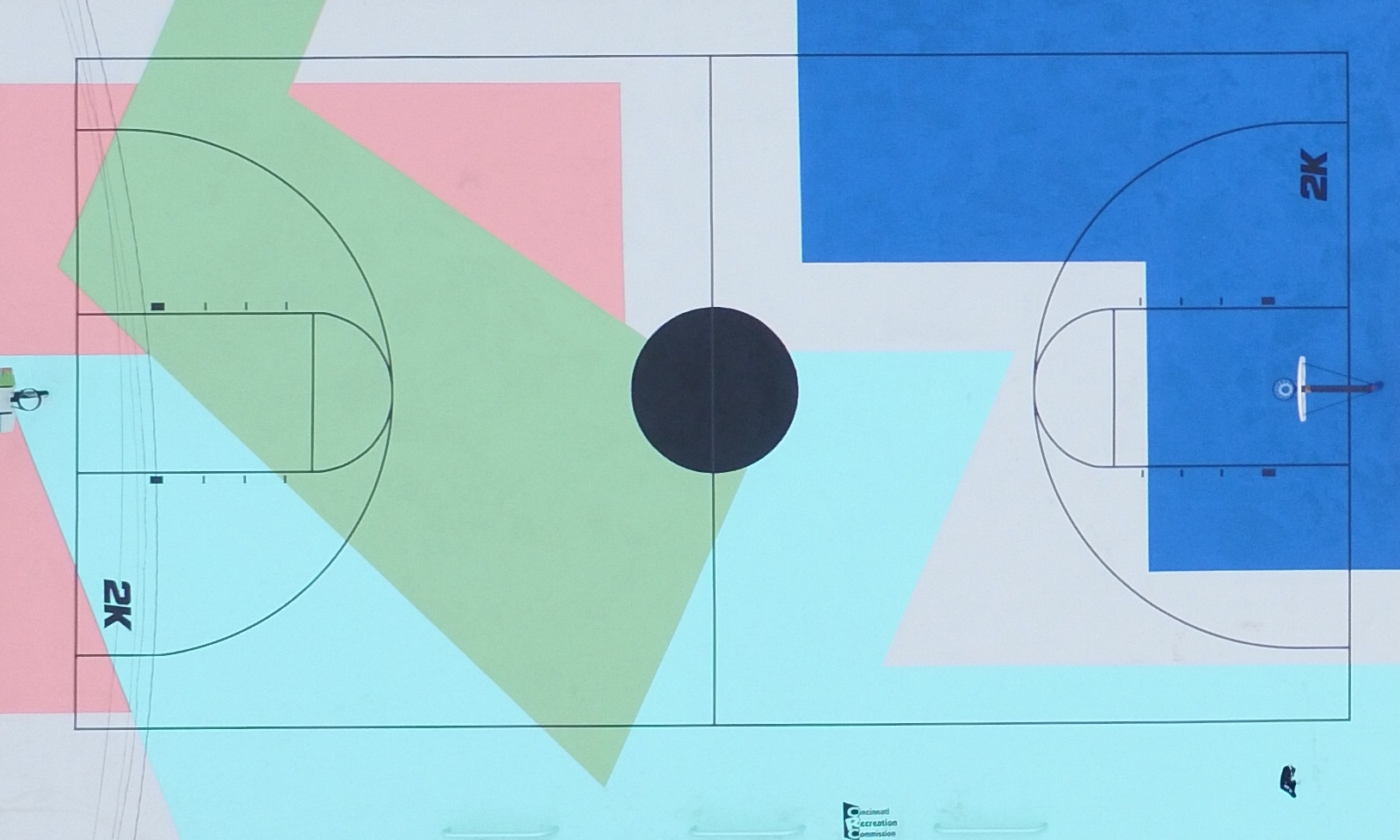 I proposed a very ambitious project to the Cincinnati Recreation Commission-- to repave and paint a mural on the basketball courts in 'Tha Village' (project housing in the West End community). This is significant as my grandparents lived in 'Tha Village', my grandfather owns a shop down the street from the courts, my family is still very present in this community and so this project was a way to pay homage to a place that has in so many ways influenced and shaped me into the person I am.

My artistic practice in a project like this depended heavily on the West End Community, they were involved from its conception. From surveying interest in the court being renovated to selecting the artwork, assisting with hiring within the community, and getting the word out for the block party.

In collaboration with Project Backboard and the support of NBA2K, my dream project became a reality. I was able to go home, build community, put my artwork in a space that is rich in my familial history while championing a community that is systemically neglected and spread love to people I think about all the time.